The region
DISCOVER BÉARN, THE PYRÉNÉES-ATLANTIQUES
A stay between culture and nature
The castle of Espalungue is located 4kms from Navarrenx, one of the 150 most beautiful villages in France as well as from Pau (40kms) where you will find many activities (casino, VR World, bowling, racetrack, karting circuit, cinemas, Jurançon cellars).
The village of Dognen is located 1 hour from the Pyrenees and the Ocean. The Spanish border is an hour and a half drive from the castle.
For a cultural stay, you will discover the caves of Sare and Betharram, Lourdes, the little train of Artouste, the Basque culture, its bullfighting, its pelota and its gastronomy (Ossau Iraty).
Salies-de-Béarn, the city of salt with its casino and thermal baths
For a sporty stay, the proximity of the Kakuetta gorges, and the possibility of cycling between Béarn and the Basque Country.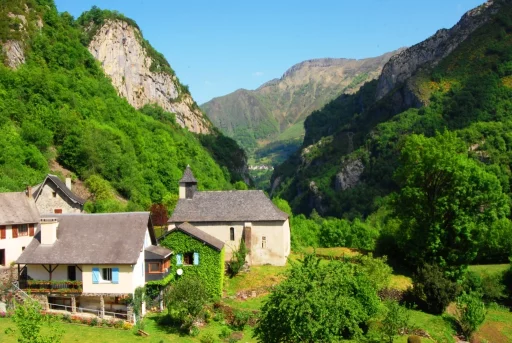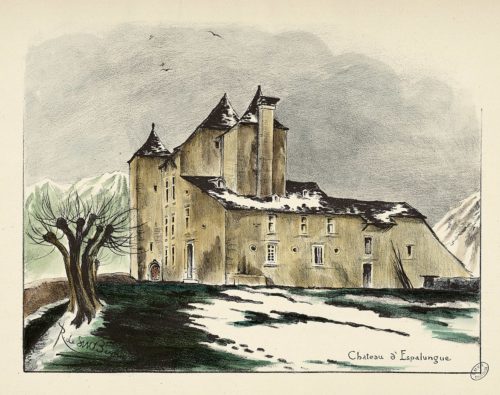 The village of Dognen
Few kilometers from Navarrenx
Dognen is a typical French village located in the Aquitaine region in the Pyrénées Atlantiques, near Oloron-sainte-Marie and Navarrenx.
Dedicated to St John the Baptist, the church in Dognen was built in the 17th century and renovated in the 19th century with the addition of a chapel on the north side. The entrance to the church, with its imperial dome, as its curved shape is reminiscent of an imperial crown, is through the five-storey belfry.
A sporty stay …
Rafting, Accrobranche, Bubble foot, Paintball …
Near the castle, our partner Rafting 64 will offer you a wide variety of outdoor activities (Rafting, Bubble foot, Archery tag, Paintball, accrobranches and much more).
Whether it's a first time experience, a discovery or an adventure, for a day or half day, with friends or family, discover nature in the heart of the Béarn des Gaves region.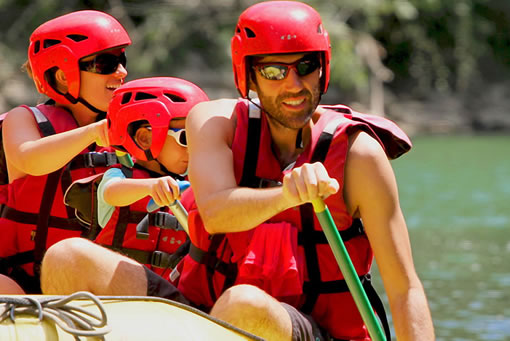 Nearby …
Navarrenx : fortified village, golf
Béarn Gaves Tourist Office : to obtain all the necessary information on the region
Oloron Sainte Marie : A rich cultural heritage for all tastes and all ages
Entreprise Lindt et magasin d'usine : know more (in French)
Salies de Béarn : internationally renowned salt, protected in depth in waters ten times saltier ; thermal Baths (in French) ; casino
Sauveterre de Béarn : accrobranche ; white water sports
Saint-Jean-Pied-de-Port : 59 km away, in the south of the former Lower Navarre region
Train de laruns
Bétharam Cave
Lourdes
The beaches
Bayonne
Espelette
Pyrénées : and the remarkable Aspe valley
Links to visit ideas : on the France Voyage website (in English)
Hiking : on the visorando website (in French) – on the France Voyage website (in English)